Hello my blessed readers! Hope you are all having a wonderful day so far and hope that it is going to get even better now that you are here visiting my "life in a blog"! Today I am going to share my first article in a long series of "My Reading List" or simply put, the books I am intellectually indulging myself in!
So if I were to state it in a matter-of-fact kind of manner, I would certainly say that I am not a reader fond of just one genre of books and I bet this can be said for many avid readers out there. So more often than not, on my list of monthly reads, you will find like a whole lot of different books thrown in together. I love to read about politics, philosophy, fiction, mystery, suspense and what not but as a general rule, I would appreciate philosophy to be as realistically acceptable as possible. So for instance, The Forty Rules of Love did not strike me as "omigosh what a book"! As to the reasons for that, you may please watch this space for a book review on it which will be coming shortly.
Before we move on, I would like to add that isn't it nice to have a good book, a mug of coffee/tea and just your reading light? Isn't it the most amazing way to spend an afternoon or may a humid summer evening? Let me know in the comments section below and I would love to read your comments on it! Also, this little situation that I just etched out into words for you guys has become such a cliché, it is as cliché as an off-the-rack rom-com if you know what I mean! So let us delve right in.
Freakonomics by Steven D. Levitt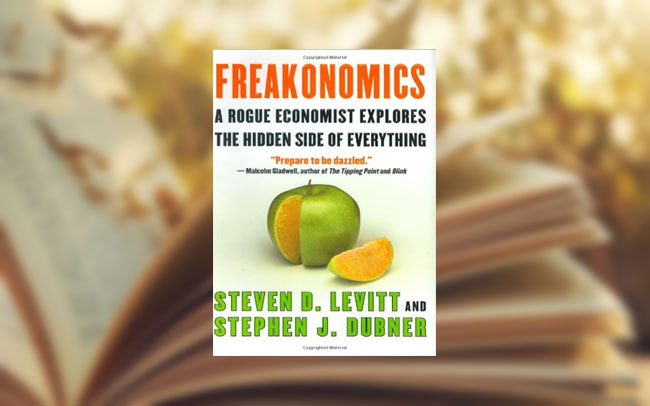 Which is more dangerous, a gun or a swimming pool?
What do schoolteachers and sumo wrestlers have in common?
How much do parents really matter?
These may not sound like typical questions for an economist to ask. But Steven D. Levitt is not a typical economist. He studies the riddles of everyday life—from cheating and crime to parenting and sports—and reaches conclusions that turn conventional wisdom on its head. Freakonomics is a groundbreaking collaboration between Levitt and Stephen J. Dubner, an award-winning author and journalist. They set out to explore the inner workings of a crack gang, the truth about real estate agents, the secrets of the Ku Klux Klan, and much more. Through forceful storytelling and wry insight, they show that economics is, at root, the study of incentives—how people get what they want or need, especially when other people want or need the same thing.
About the Author
Steven D. Levitt, a professor of economics at the University of Chicago, was awarded the John Bates Clark medal, given to the most influential American economist under forty. He is also a founder of The Greatest Good, which applies Freakonomics-style thinking to business and philanthropy.
Why Am I Reading This Book
Since I am a student of Public Policy and Government (not Economics as yet) I have had this new found interest (not very new found though) in Economics and everything related to it! I had been hearing quite a lot about this book and how it has a different take on Economics and I was like, you know why not! So imagine my surprise when I saw it on a book easel at my favorite book store, in all its glory. I had to pick it up and although I am not even through the first chapter yet, I must say "I'm Lovin' It".
The Story of Philosophy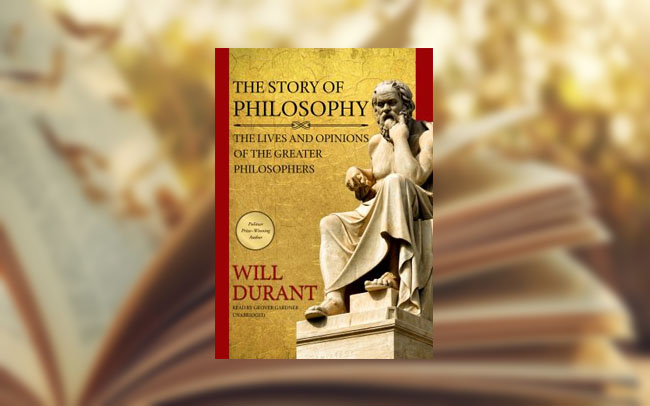 A brilliant and concise account of the lives and ideas of the great philosophers—Plato, Aristotle, Bacon, Spinoza, Voltaire, Kant, Schopenhauer, Spencer, Nietzsche, Bergson, Croce, Russell, Santayana, James, and Dewey—The Story of Philosophy is one of the great books of our time. Few write for the non-specialist as well as Will Durant, and this book is a splendid example of his eminently readable scholarship. Durant's insight and wit never cease to dazzle; The Story of Philosophy is a key book for any reader who wishes to survey the history and development of philosophical ideas in the Western world.
About the Author
Will Durant (1885–1981) was awarded the Pulitzer Prize (1968) and the Presidential Medal of Freedom (1977). He spent more than fifty years writing his critically acclaimed eleven-volume series, The Story of Civilization (the later volumes written in conjunction with his wife, Ariel). A champion of human rights issues, such as the brotherhood of man and social reform, long before such issues were popular, Durant's writing still educates and entertains readers around the world.
Why Am I Reading This Book
To be honest, this book was very intriguing to me! I really wanted to know 'The story' of philosophy and might I also add, I love the way Will Durrant writes. I am taking my time with this book as it really makes you think, but just as soon as I am done, I will read on to reading the many volumes of "The Story of Civilization"! Can't wait!
Paper Towns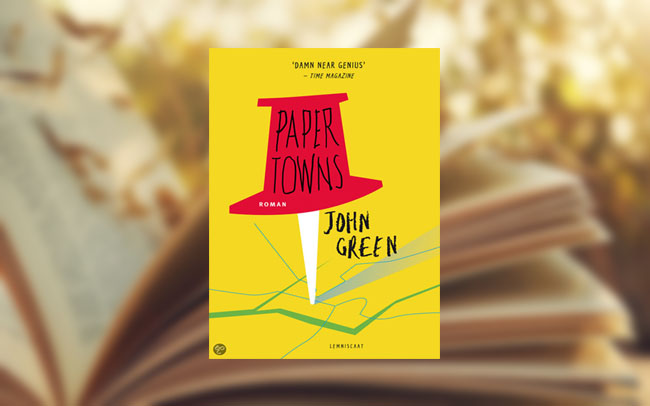 When Margo Roth Spiegelman beckons Quentin Jacobsen in the middle of the night—dressed like a ninja and plotting an ingenious campaign of revenge—he follows her. Margo's always planned extravagantly, and, until now, she's always planned solo. After a lifetime of loving Margo from afar, things are finally looking up for Q . . . until day breaks and she has vanished. Always an enigma, Margo has now become a mystery. But there are clues. And they're for Q.
About the Author
Printz Medalist John Green returns with the trademark brilliant wit and heart-stopping emotional honesty that have inspired a new generation of readers.
Why Am I Reading This Book
I am more than halfway through the book and to be honest, I feel like I am just reading this book now because I don't want to leave a book unfinished! Like who in their right mind would spend a night in a hell hole with a flash light and "Margo's ratty blanket" like to what end? I understand love and all but I think Margo is plain selfish. If she was on such a soulful mission she should have left an equally soulful message behind for her parents and others who are looking for her instead of just taking off leaving behind idiotic clues. If I were Q or for that matter her parents, I would have hit the roof, like who the hell does she think she is- is the feeling I keep getting!
Also, in my meager experience, any person who claims to understand life more than others around them ought to know that pulling this kind of a stunt is just attention seeking pathetic behavior! I'm very sorry to say that despite the reviews I had been reading, to me so far, the book is quite a disappointment!
Editor's Note: The book description and author information has been taken from Amazon!