Who doesn't love pet's right? While I know that some people might have certain phobias relating to certain animals, they still get along with one or another pet for example we have cat people and dog people! Cats and dogs are the primary type of pets, in my opinion, that people prefer having around their house however recently, rabbits and hamsters have also made quite the amazing pets. Some people have snakes and other reptiles tucked away in their rooms and some even prefer Lamas for example, the famous actress Salma Hayek! If you have ever happened upon her Instagram you will see her undying love for all sorts of animals. Me, I love my cats. Although I would not say that I have anything against dogs for that matter but primarily, I love my cats. There was a time when our house was home to some 25 cats, all home bred and beautiful. Now, however, we have just three namely Dot, Peanut and Pug in order of their age! All of these are female Persians and they will be making an appearance soon enough.
So the whole petting thing started with a friend gifting me a little Siamese kitten whom we promptly named Sushi. She bloomed into a delightful little darling cat in a small amount of time and can be seen here staring straight into my eyes.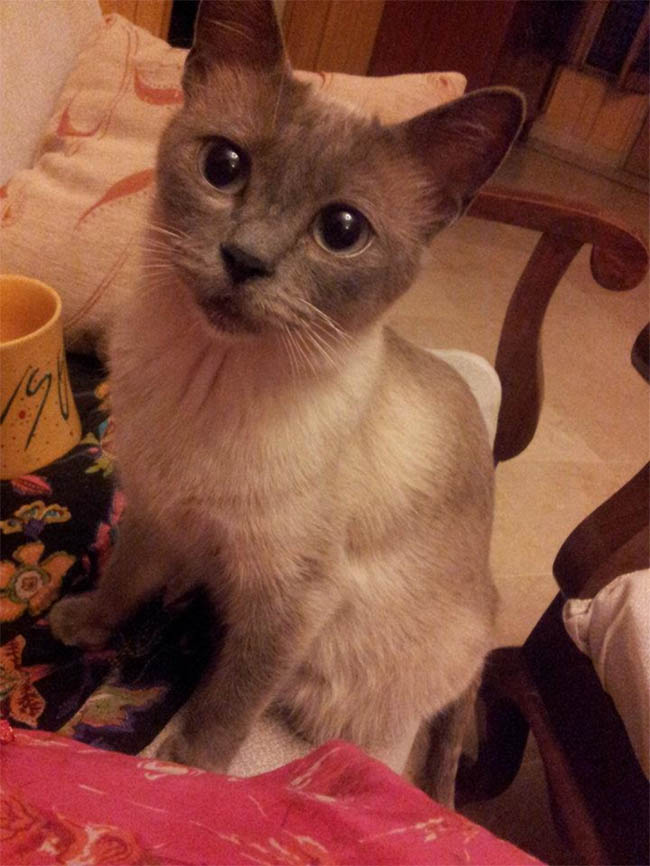 Soon enough another friend, namely Mehrooz, gifted me a small Persian bundle of joy whom we named Dot. She was the cutest little thing I had ever seen and considering how Persians have quite the attitude, this little one was cuddly enough. The grown up version of her can be seen in this picture here. All grey with a few white hair under her belly and piercing yellow eyes.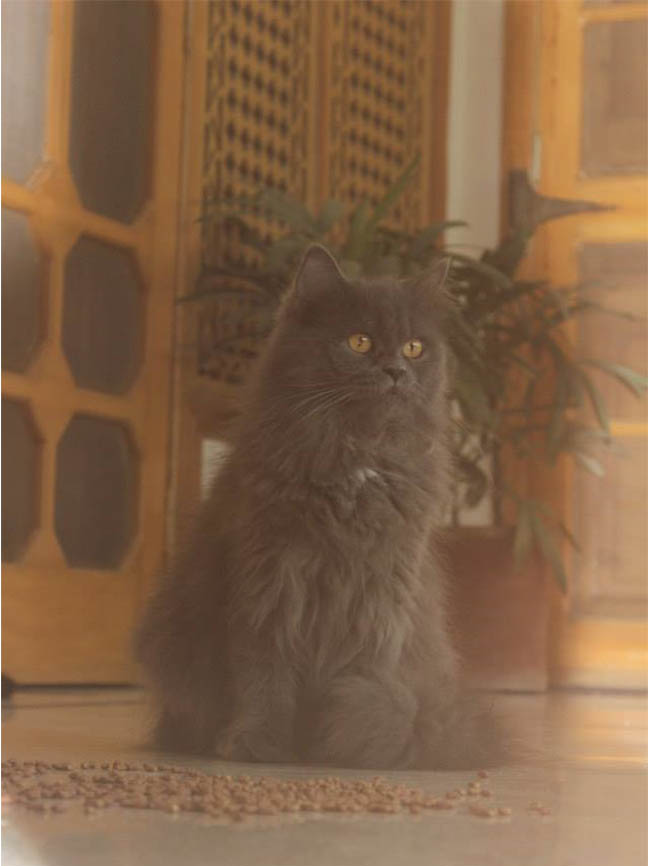 All cat people out there would know that cats can be very territorial and same was the case with Miss Sushi. The arrival of Dot in the household did not go so well with here and she could be spotted looking very lost and angry and jealous as seen in this picture.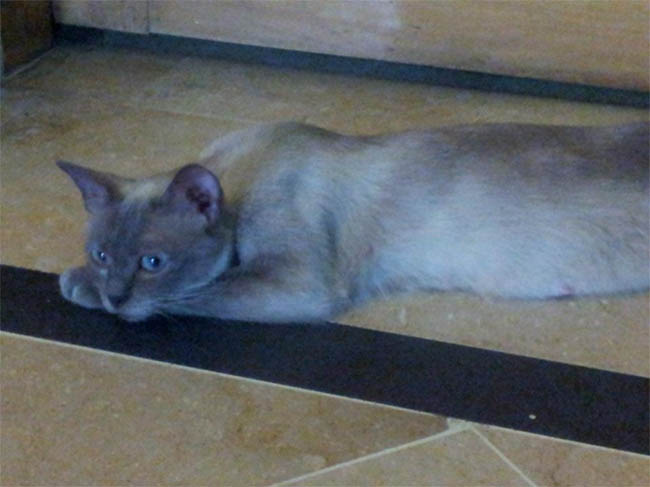 The cat family only grew from that point onwards. Later on, a Siamese pair made their entrance into our lives where the male was lovingly called Gubby and my mother named the female, Mundari (after an Indian Deity perhaps). These can be seen here.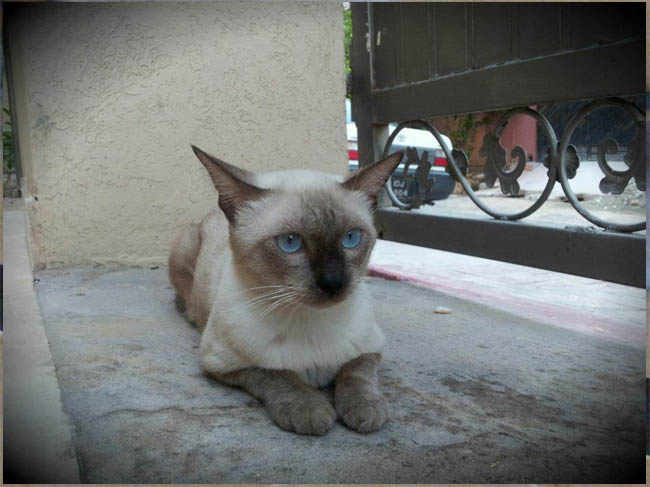 This one is Mundari and Gubby follows.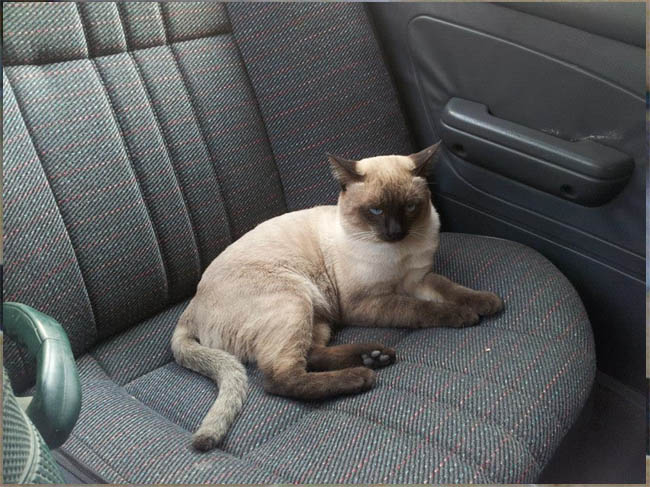 Now this is when the real thing began because by the point, Dot and Sushi had become quite the BFFs and the new couple were not welcome at all. They were kept in a cage to begin with so that they could all adjust and although Gubby was the friendly one, Mundari did not give a hoot to what was and was not going on.
Soon enough, however, they all became good friends and were often spotted on the stairs leading to the house in a guard formation or whatever you might want to call it after looking at the picture below.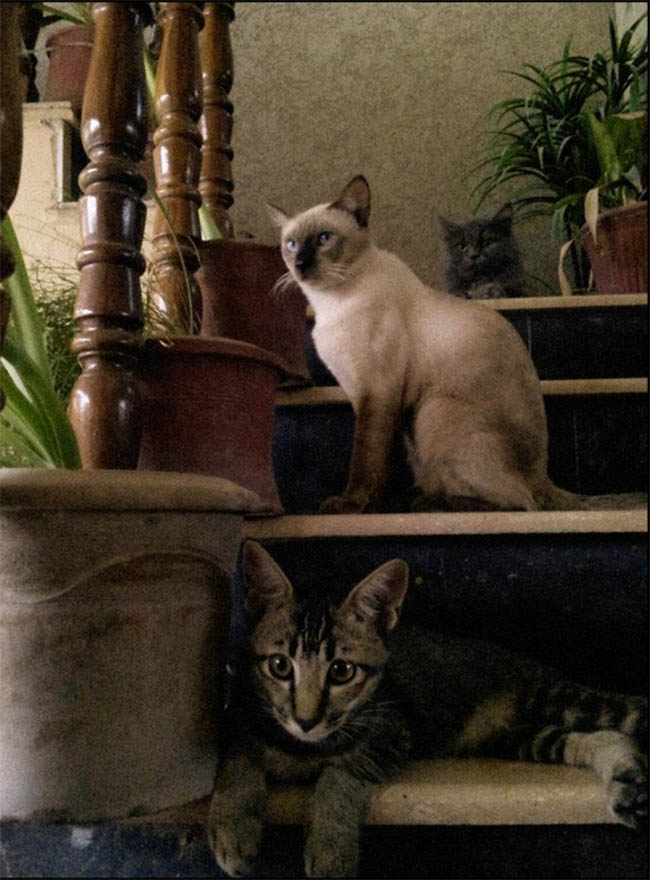 Gubby and Dot spent most of their time lazing around as can be seen below.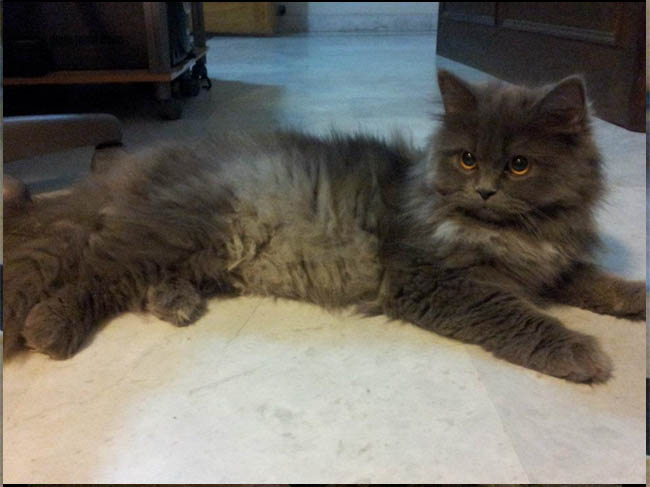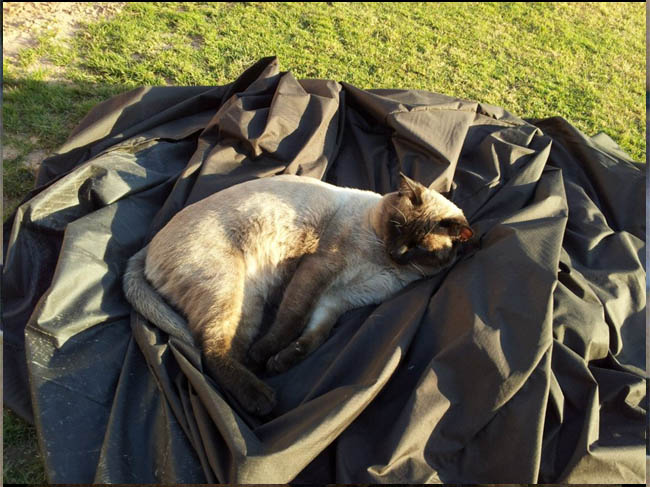 Sushi, however, became a proud mama to some adorable kittens out of which, MiMi was my favorite. MiMi is pictured here.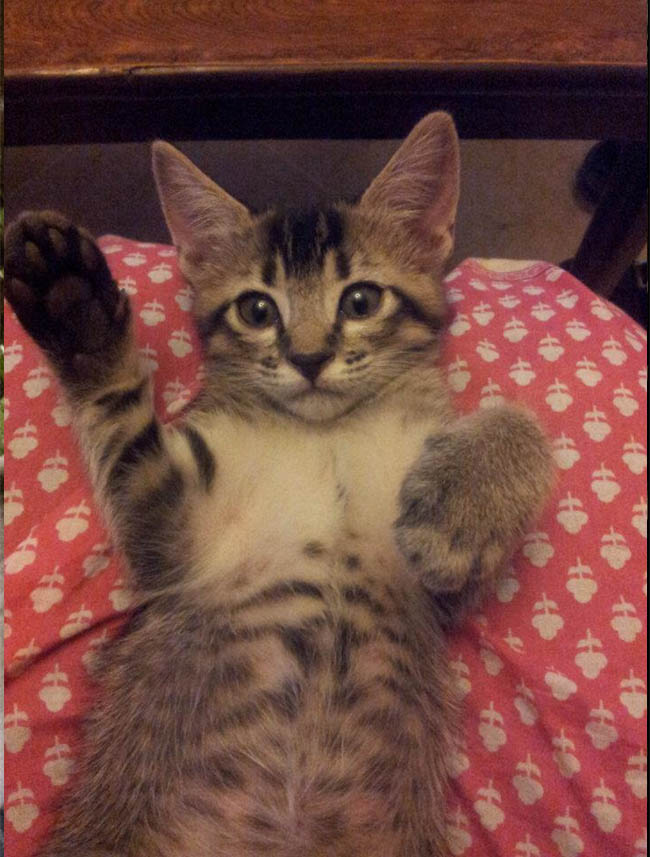 Soon enough, and as expected, Mundari too became a proud mother to around five adorable little kittens which can be seen here.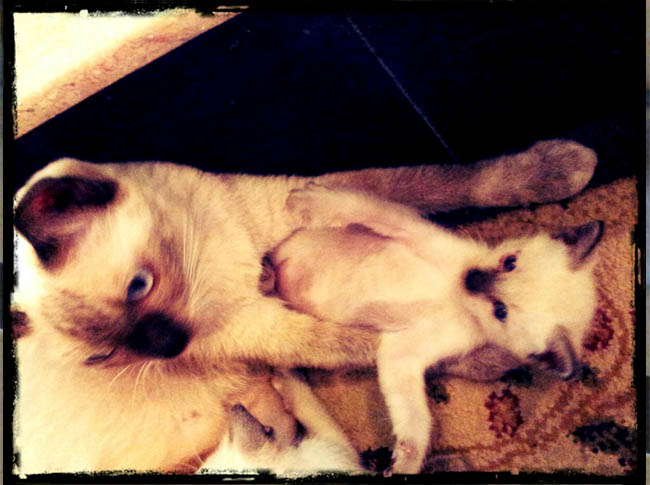 Not a lot of time had passed when it was Dot's turn to become a mother to four gorgeous little kittens, single coat Persians with the silkiest most impressive chocolate black shade ever as can be seen in the pictures below.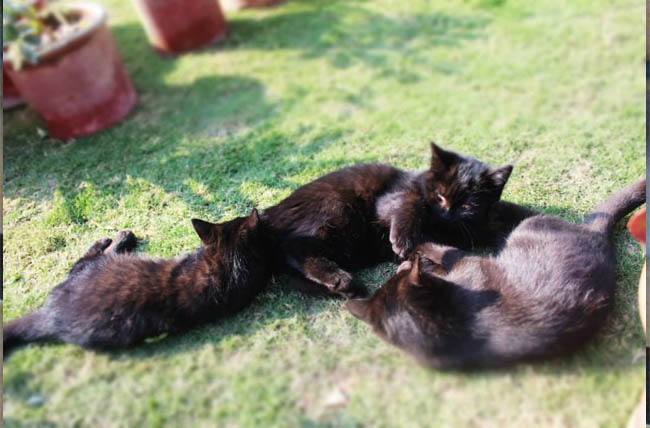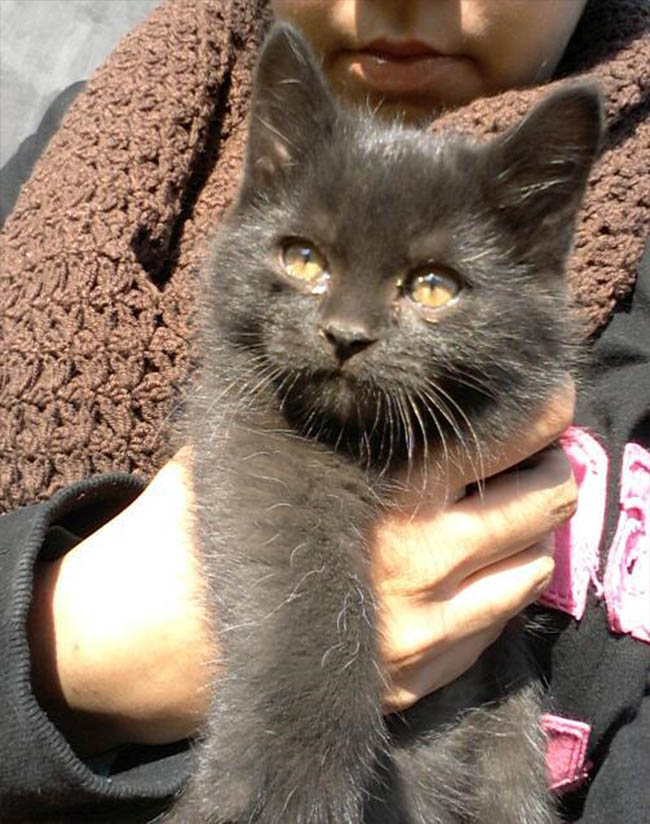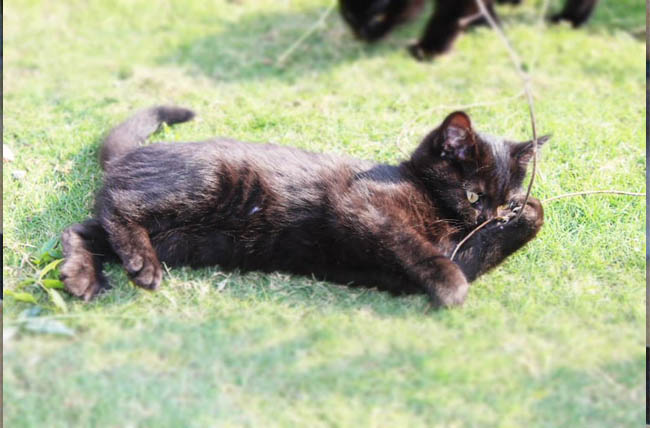 Dot was a proud mother, always seen out and about with her babies.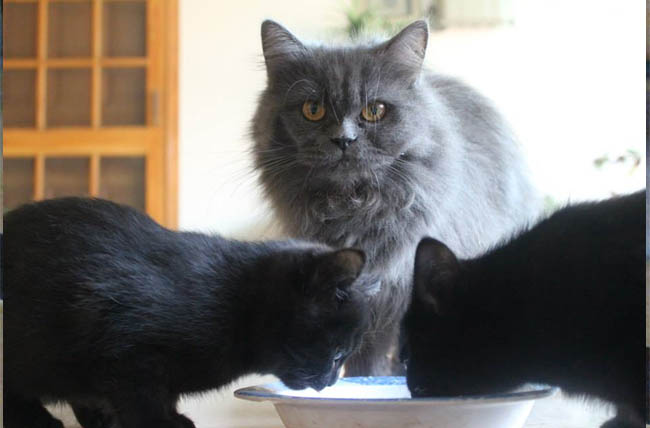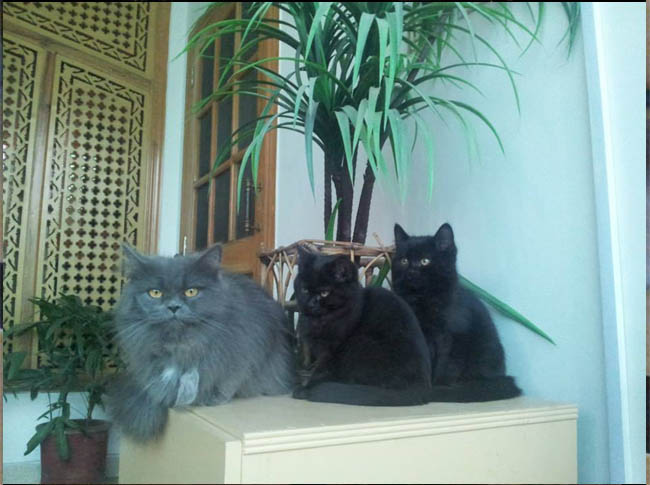 The black kittens had not grown all that much when Dot gave birth a few more black kittens with piercing blue eyes alongside Sushi who gave birth to tiny white ones with blue eyes herself. They were quite the bundle of joy.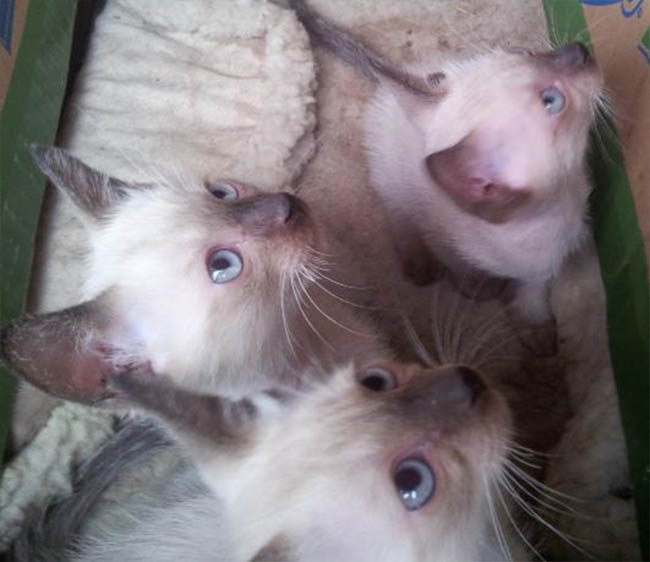 All of them became very good friends though and the love can be seen in the pictures. Plus, the various kittens grew up so beautifully.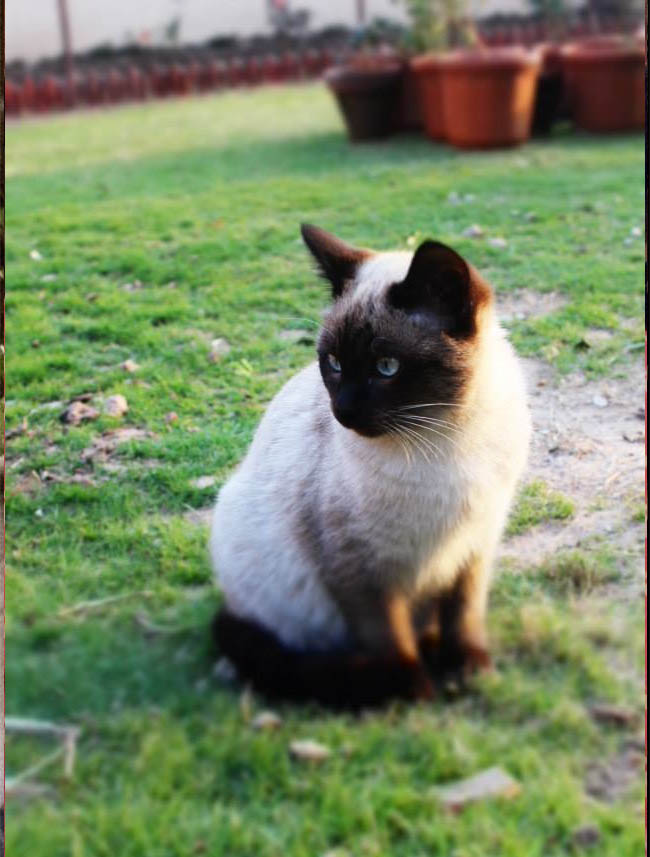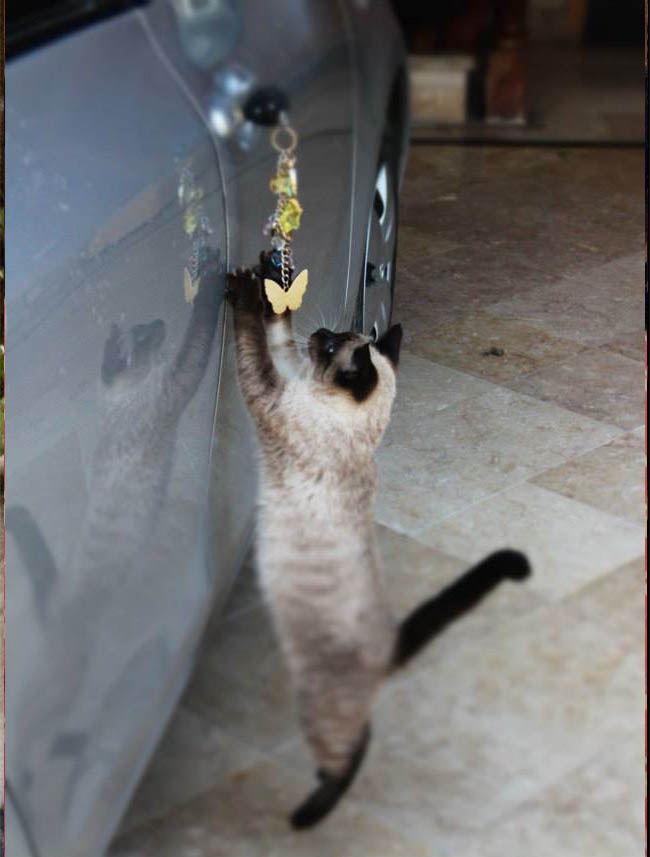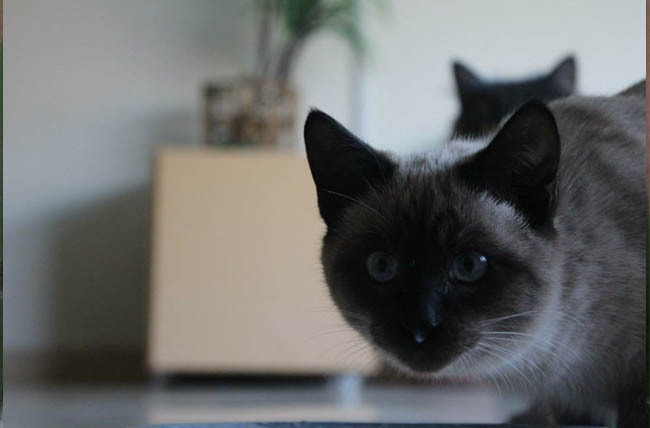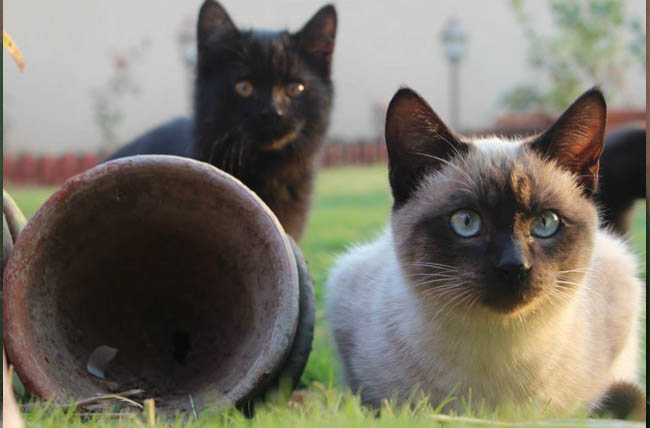 As you can imagine, the breeding continued to the point where no place of the house was free of a cat. As me and my brother were both studying and were not at home most of the time, it became a bit too much for my parents to handle the gazillion cats and so there came a time where all the cats except Dot, were given away to a cat shelter. It was the most difficult thing that me and my mother had to do and the cats did put up quite the fight. Some of the kittens had previously gone to loving homes too like the one seen here riding in my lap on her way to Lahore to be part of a welcoming home.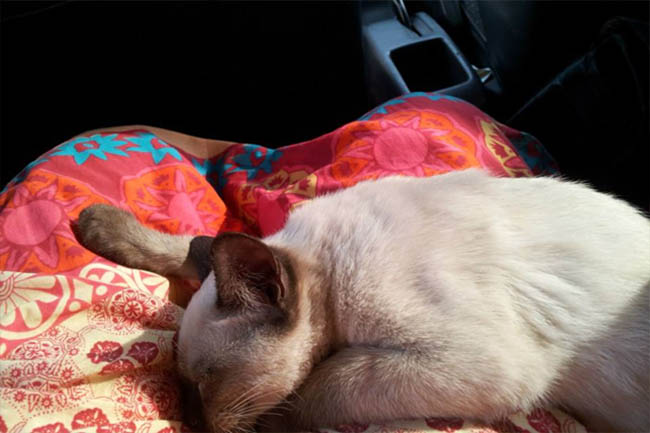 Dot was the only surviving member until my brother got married and I gifted my sister in law a cute little Persian cat named Peanut. She is pictured right here.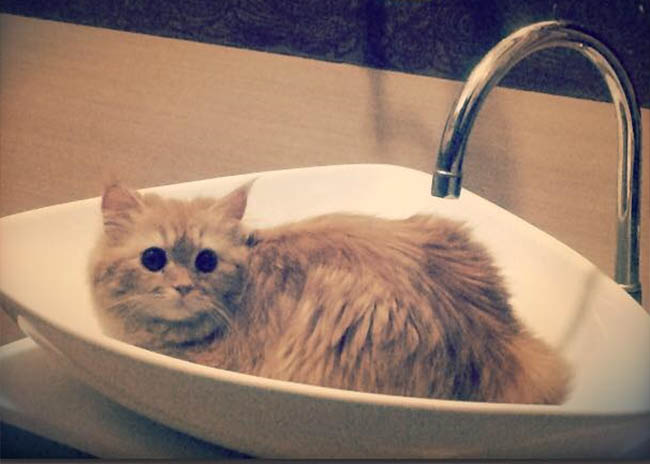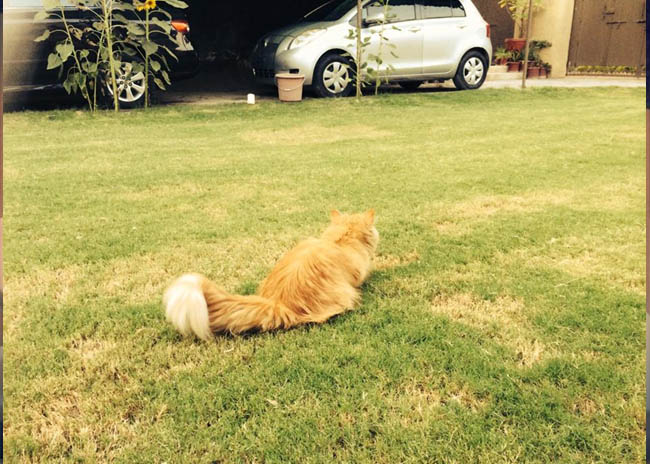 Dot and Peanut absolutely do not get along but since Dot mainly stays with me and Peanut with my brother and his wife, things get along fine. They do get into fights sometimes but mostly we are able to avoid it.
Now after around a year, a new little Persian has made her way into our home pretty much to the disapproval of my mother. The gorgeous little thing we named Pug and she is pictured here.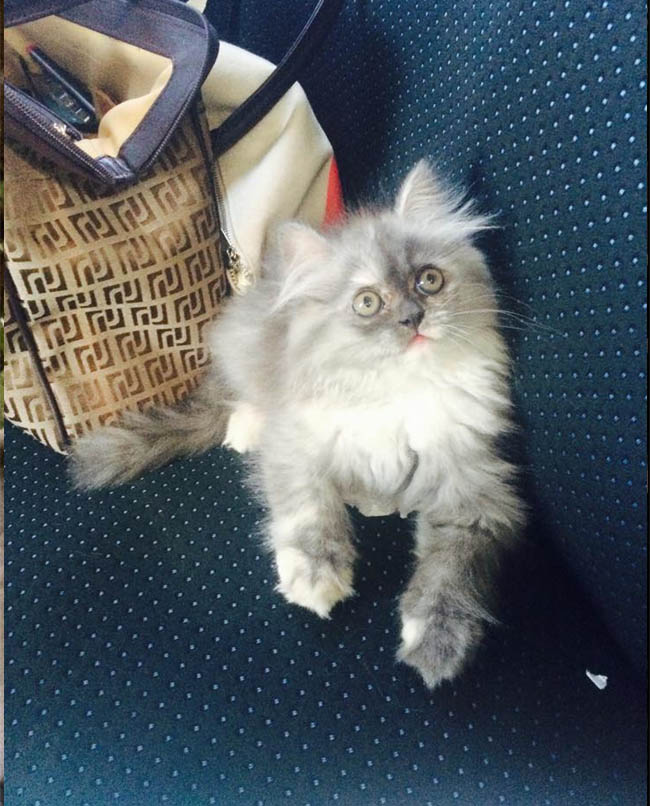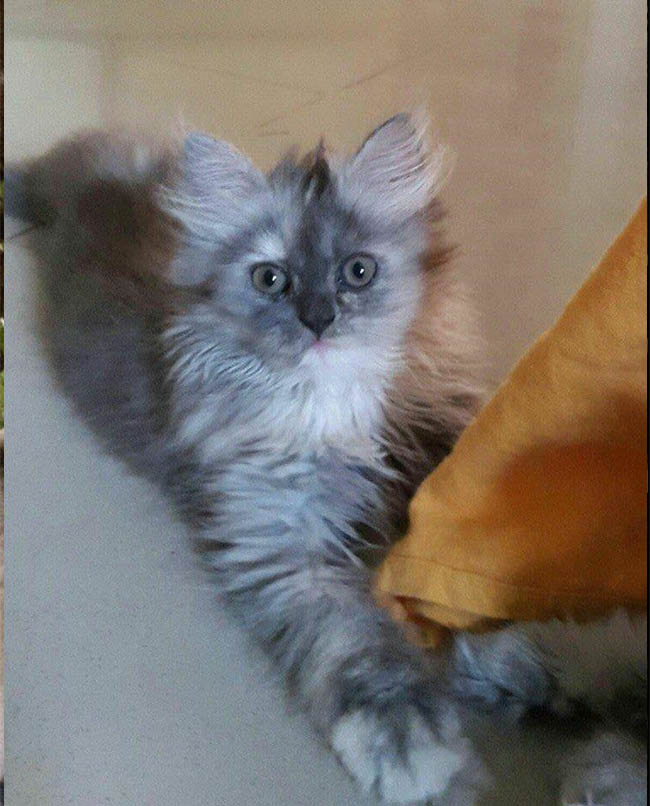 The joy that a baby cat/kitten can bring to a household is unmatched! So there you have it, the story of my cats and needless to say, I love them very much.