We are back again with yet another article about the latest trends in Pakistan. Since it is the height of humidity and sticky hot weather, we decided to share with you an update regarding what clothing trends are ranking high this year in Pakistan.
We are all aware that seasons in Pakistan are pretty diverse and we love that. But it so happens that during the months of June, July, August and sometimes September, it just gets too hot to be true. We are also aware of the fact that the moment the summer season hits, lawn brands all over Pakistan get into a race to be the most sought after brand, so much so that every summer season, we witness a mushroom growth of designer lawn labels. The sad thing is that lawn is lawn not matter how expensive the dress is. A lawn shirt coupled with a lawn trouser is going to stick together and what not and unless you starch it to death, a lawn dress just never looks as polished as dresses made from fabrics chiffon and silk.
With that said, an evident dilemma emerges. What happens is that the weather gets too hot to allow for shirts made from lace, silk or chiffon and lawn just looks "un-chic" most often. Thankfully, the latest trends and cuts have inspired us to experiment with lawn primarily by coupling it with other fabrics like net, pure lace, silk, cotton and what not! Designers from all over the country launched their summer catalogs and gave us plenty of ideas for what we can do with our summer wardrobe in the year 2015. So here are a few modern, chic and fashion forward trends that will really make you look your part and unique even in a lawn outfit!
The first dress that you see is a chic outfit by none other than Sania Maskatiya who has made a name for herself in the fashion world and she truly deserves it. A bare midriff has somehow become one of the latest fashion trends be it a casual evening outfit or as part of formal wedding wear. But you get the basic idea here that even if you do not go as high as to bare your midriff, your cuts can go as high as your waist line while draping your ankles from the sides. Color blocking can be used to give the dress more of an edgy look. This style can be accomplished by pairing embroidered cotton trousers with printed Arabian lawn.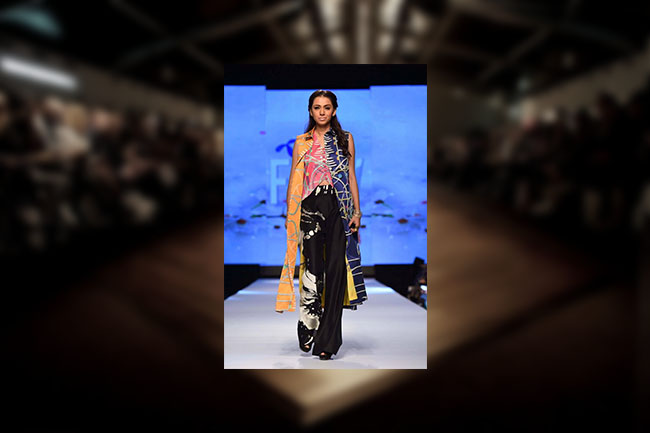 The second picture is a flowing floor length outfit by Fahad Hussayn. It is a glaring example of the fact that this year is about all sorts of shirts be it a full length printed skirt with a lace blouse, or a lace short shirt with plain lawn capris or even vice versa! This year is about everything.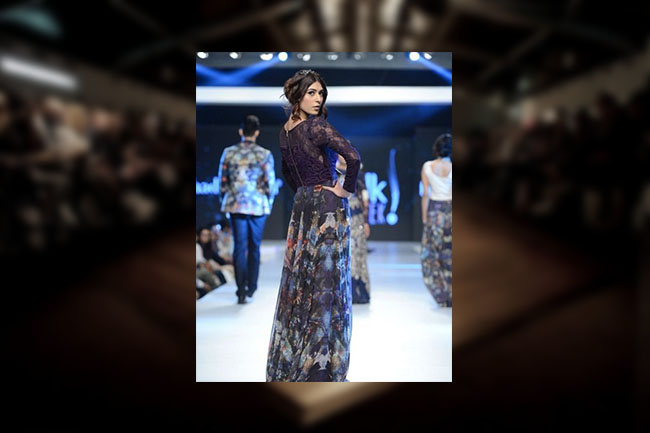 Lastly, again from the ramp of Telenor Fashion Week we have an outfit from Sadaf Malaterre's Spring Summer collection in a Western inspired silhouette. Now this is what we call high fashion! The outfit is not only chic; it is very wearable and very feminine! It is absolutely gorgeous!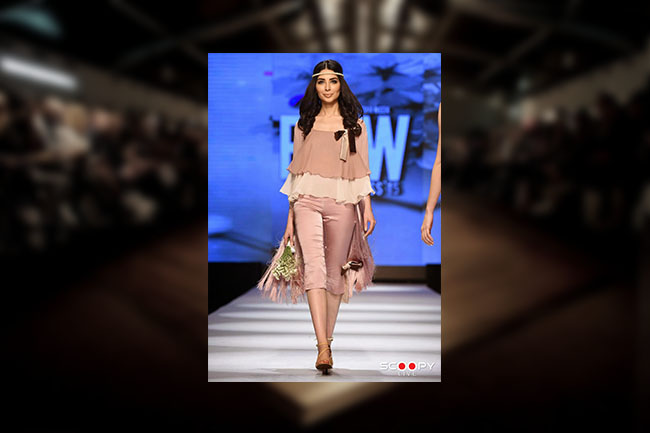 So now that we have gone over the sort of cuts and lengths that are in this year, might we also take the moment to remind you that as far as colors go, a pastel palette will be your best friend this summer! For an edgier look, you can certainly try bold colors like those available and stocked at the boutique Rang Ja, but for the intensely hot and humid days, your basic whites and pastels will work like magic!
Editor's Note: The pictures are from Telenor Fashion Week Pakistan 2015.