Hello, my blessed readers! Hope you are all having a wonderful day so far and hope that it is going to get even better now that you are here visiting my "life in a blog"! I am here to share my current watch list with all of you regarding which shows I'm watching these and what characters have me hooked to the TV screen/laptop screen/iPad screen up until the wee hours of every morning! Whether we admit it or not, we are almost always watching one show or the other and my personal favorites would generally be those that have already aired and give me the liberty to binge watch! However, recently, so many amazing shows keep cropping up that honestly, at this point, I am not even entirely sure which ones I am following, which ones have gone back on air with a new season, which one is to come out when and which one has ended.
Never the less, I have decided I will be sharing my ever changing "current" watch list with you guys. Don't worry because just as a soon as a season ends, I will most certainly be reviewing it in its glorified entirety. I will include summaries from none other than IMDB of all of the shows I mention under this head and would then include a line or two about who should watch it! Do let me know in the comments section below as to what you like to watch and if by some sweet chance, we have the same watch list, I would love to read your comments on it! So read on!
The 100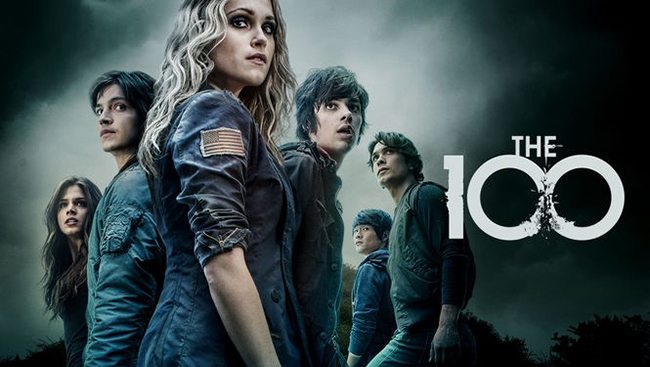 Theme
When nuclear Armageddon destroys civilization on Earth, the only survivors are those on the 12 international space stations in orbit at the time. Three generations later, the 4,000 survivors living on a space ark of linked stations see their resources dwindle and face draconian measures established to ensure humanity's future. Desperately looking for a solution, the ark's leaders send 100 juvenile prisoners back to the planet to test its habitability. Having always lived in space, the exiles find the planet fascinating and terrifying, but with the fate of the human race in their hands, they must forge a path into the unknown.
First Episode Release Date: March 19, 2014
Network: The CW
Language: English
Program Creator: Jason Rothenberg
The second season of this show just ended and the next season is not expected until at least 2016 as is the case with most of favorite shows. Now I would really like to recommend this show to all those who enjoy watching series around the theme of "survival skills". As for me, I love watching all such series where the concept shows a certain "situation" and then goes on to show how humans try and deal with the anomaly. Bottom line: If you liked "The Walking Dead", you will love this!
Orphan Black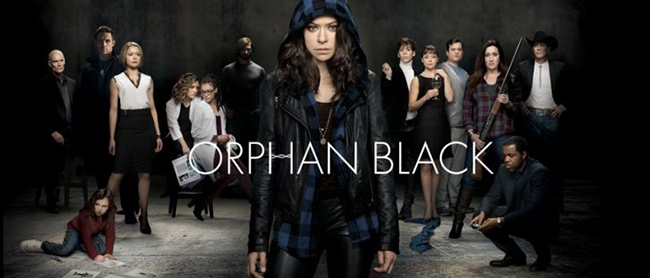 Theme
Sarah is a street-wise woman with a troubled past as an English orphan who bounced around foster homes before being taken in by Mrs. S, who uprooted her and her foster brother, Felix, to North America. She has made bad decisions in her life but always strives to do right by daughter Kira. When Sarah witnesses the suicide of a woman, Beth (who looks like her) she decides to steal Beth's identity — boyfriend and money included — in an attempt to begin a new life for herself and Kira, with whom Sarah hopes to reunite. But assuming Beth's life — Sarah eventually learns that Beth was her clone — doesn't go as smoothly as she anticipates because Beth was a cop caught in the middle of a deadly conspiracy, making Sarah the new target. Sarah must fight to stay alive while trying to escape from the complex web. As more threads appear, Sarah is pulled deeper, and Felix becomes her one true confidant.
First Episode Release Date: March 30, 2013
Networks: BBC America, Space
Writers: John Fawcett, Graeme Manson, Alex Levine, Karen Walton
The third season of this show just ended and might I say, I was speechless! This is by far one of the best sci-fi, alien, clone themed show that I have ever seen, I would highly recommend this to fans of all genres especially since the show has the capacity to cater to romance, drama, mystery, suspense, thrillers and every other thing around these concepts. A definite must watch! Might I also add, all those who saw this after moi recommended it, were might pleased so go ahead and take the leap. Watch the pilot episode and trust me, you won't know what hit you.
Suits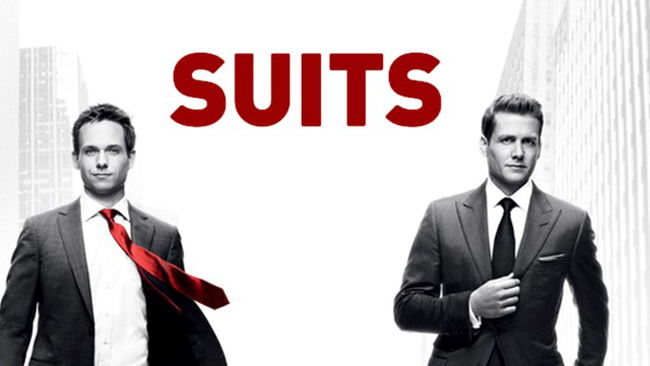 Theme
In need of an associate, big-time Manhattan corporate lawyer Harvey Specter hires the only guy who impresses him — college dropout Mike Ross. The fact that Ross isn't actually a lawyer isn't lost on Specter, who believes his new right-hand man is a legal prodigy with the book smarts of a Harvard law grad and the street smarts of a hustler. However, in order to keep their jobs, the charade must remain strictly between these two unconventional thinkers.
First Episode Release Date: June 23, 2011
Theme song: Greenback Boogie
Network: USA Network
So currently, we are smack down in the middle of the fifth season for this amazing show and again, mind blowing is the word! This show is especially for lawyers-to-be and all those looking for some motivation regarding work! This show really clings to you in a way that no other business-type-serious-lawyer-related show ever will! The show is an irresistible adventure that will literally leave you wanting more and again, it caters to a wide variety of genres. Add to it some clean and crisp visuals and you have yourself an addiction right here right now!